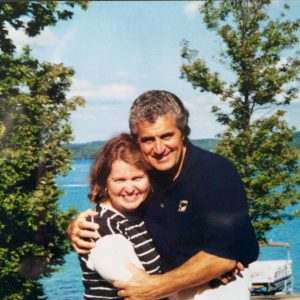 Our friend, Victor Bogdan, Laura Bogdan's husband passed away at 8:45 am this morning.
The viewing will be Thursday, October 8th from 6-7 pm with a Mass starting at 7 pm at Sacred Heart Catholic Church in Elk Rapids, Michigan.
Friday, October 9th viewing from 10 am – 11 am will precede the funeral service and Mass starting at 11 am, with a luncheon following at Sacred Heart Catholic Church.
A Military honor burial will follow at 1:30 pm at Maple Grove Cemetery, Elk Lake Road, Elk Rapids, Michigan.
Rest in peace Victor,…may God accept you with his loving arms!!!
A Prayer; Dear Lord grant Laura Bogdan and her family your peace and comfort that only you can give at this time. Be with her and her family and may your face shine upon them as they celebrate and remember Victor's life and as the mourn his passing. Hold them in your arms father and carry them through this very hard time. In Jesus name, Amen.