By George F. Will
America's most interesting development since November is the Republican Party becoming more interesting. Consider the congressman from Grand Rapids, Mich., who occupies the seat once held by Gerald Ford, embodiment of vanilla Republicanism.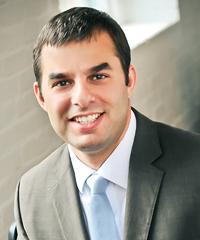 Justin Amash, 33, may seek the Senate seat being vacated by six-term Democrat Carl Levin, who was elected in 1978, two years before Amash was born.
Michigan supported Barack Obama over native son Mitt Romney by 9.5 points and has elected just one Republican senator since 1966. The governor, however, and nearly all other statewide officers are Republicans, the GOP controls both legislative chambers, and Amash, son of a Palestinian father and a Syrian mother, would benefit from Michigan having the nation's second-largest Arab American population (almost 200,000).
He absorbed a libertarian understanding of opportunity from the example of his father, who began his very successful business career by buying stuff from small wholesalers and selling it door-to-door. Amash graduated magna cum laude with an economics degree from the University of Michigan, then earned a law degree there. "Some of my views," he says mildly, "were a little bit different from my Republican peers." He began reading Friedrich Hayek and other representatives of the Austrian school of economics, and less than four years after he left Ann Arbor, he was in Michigan's Legislature, where in his one term he cast the only "no" vote on more than 70 bills.
When an eight-term Republican incumbent retired from Congress in 2010, Amash, supported by the free-market Club for Growth, handily won the primary and the general election because, he says, of "the simplicity of my message" — limited government, economic freedom, individual liberty. He refuses to vote for legislation the House has not been given time to read, which is eccentric, and he explains each vote on Facebook.  For example, he voted against reauthorizing the 1994 Violence Against Women Act because, he wrote, it "created new federal crimes to mirror crimes already on the books in every state pertaining to certain domestic violence offenses" and because it addresses "subjects over which the federal government has no general jurisdiction."
The Constitution, he wrote, "explicitly authorizes Congress to criminalize only a few activities, which relate to matters that are clearly federal in nature (counterfeiting, crimes on the high seas, treason)." Furthermore, federalizing criminal law increases the danger that "a person may be charged in both state court and federal court for essentially the same crime." This federalization of crime also burdens the federal judiciary and tempts budget-constrained state governments to leave many criminal matters to the federal government.Regarding illegal immigrants, Amash asks: "Does anyone want federal police going door-to-door searching for 11 million people?"

In foreign policy, "I'm a non-interventionist who believes there are reasons to wage war but defensive 

reasons," meaning "an actual or imminent — meaning immediate — threat."  Like his parents, Amash is an Orthodox Christian and pro-life. He believes marriage is a sacrament, but because others do not, perhaps "government should not be engaged in marriage at all."He says, "Tell me how a Democrat is going to attack me on the social issues." Republicans, however, might take up that task. Nevertheless, he thinks that he could win a Republican primary and that "my mix of positions is best for winning the general."He adds, "Because I do not fit neatly in the Republican box, some establishment Republicans and pundits think I am extreme," but "I am a moderate" because "the point of the Constitution is to moderate the government."
 Immediately after Levin announced his retirement, Amash received a late-night text message from Sen. Mike Lee (R-Utah), encouraging him to run. "There's a great coalition over there," Amash says, referring to freshmen Lee, Kentucky's Rand Paul, Wisconsin's Ron Johnson, Arizona's Jeff Flake, South Carolina's Tim Scott, Texas's Ted Cruz, Pennsylvania's Pat Toomey and Florida's Marco Rubio, a group whose average age is 48, 13.5 years less than the average of Senate Republicans.

Last month, when Paul was waging his 13-hour filibuster, Amash made his first visit to the Senate floor and was struck by the contrast with the House, which he says is "good fun" and "loud and boisterous." The Senate would be more so with Amash inside, and Michigan Republicans, having lost six consecutive Senate elections, might reasonably want to try something new. But as Amash undertakes to "tear down the left-right paradigm," he must consider how the delicate but constructive fusion of libertarians and social conservatives has served Republicans, and the sometimes inverse relationship between being interesting and being electable.
Read more from George F. Will's archive or follow him on Facebook.