Saturday, June 5th, 2021 – Friske's Farm Market in Ellsworth, Michigan.

TO REGISTER – Click on the Gold "Donate" Button (to the right) and Donate $20.00 per Adult (over 17 yrs. old, Kids are FREE) ticket. You will be emailed a receipt for your donation,…simply print out your receipt, (or take a picture to save it on your phone) and bring it as your Ticket to the event.

(Any problems, email us at; antrimcountyconservativeunion@gmail.com)

NOTE: LIMITED Parking (please carpool) will open at 12 NOON!!!
Be sure to bring a comfortable
folding lawn chair, and come hear our great lineup of Speakers;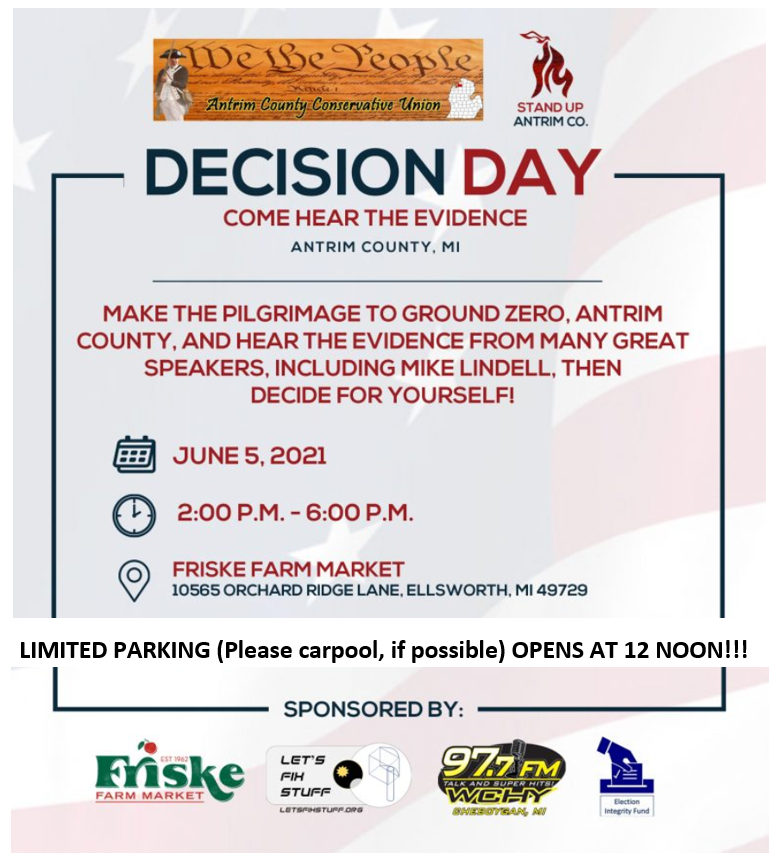 Bring some extra cash for autographed books, Rob Cortis' – Trump Unity Bridge political gear,…and be sure to Smile & Wave to Greg MacMaster's Eagle Eye Video & Drone Service "Fly Over"!!!