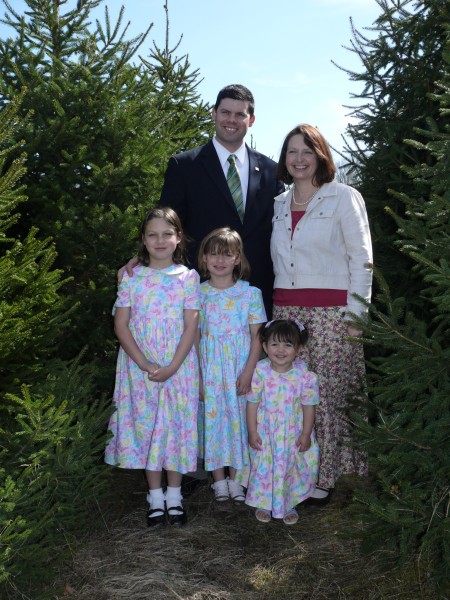 Triston Cole, who came in a close second to the current 105th State Representative – Greg MacMaster in the 2010 primary election, is announcing his intent to seek that seat in 2014.
"After an overwhelming response from constituents across the district, encouragement from past and current community leaders, consultations with my family, friends, and prayer; I am officially announcing my candidacy for State Representative of the 105th district".
Following the 2010 election, Triston stayed active in the political process by serving a successful term as Antrim County Republican Party Chair.
Triston also served on the Michigan Farm Bureau State Policy Development Committee and helped create an agriculture program at Ellsworth Community School where he served as an instructor.
Additionally, Triston worked with State Representative – Greg MacMaster in 2012 to pass HB5228 that originated on his Chestonia Township family farm. The bill reduced burdensome regulations for some commercial vehicles.
Triston lives on a small farm with his wife Stacy, and his 3 daughters, Etta, Mae and Ruby.   He is currently working as a HAZMAT certified semi driver delivering petroleum to service stations across Northern Michigan.
"I am honored and humbled to have the following endorsements, with the list growing everyday":
Kevin Elsenheimer, former 105th State Representative
Ken Bradstreet, former 105th State Representative
Dave Agema, Michigan National Committeeman and former 74th District State Representative
Christian Marcus, Antrim County Commissioner
Ken Borton, Otsego County Commissioner
Matt Muladore, Otsego County Under Sheriff
Tom Stillings, former 1st District vice Chair
Lynn Spearing, Ellsworth Community School Superintendant (retired)
Richard Friske and family
Kevin Johnson and Family
Marv Rubingh and Family
Along with this growing list of supporters and endorsements, State Representative Greg MacMaster had this to say about Triston Cole:
"I have enjoyed a working relationship with Triston Cole. After our primary election in 2010 he has shown persistence, strong conservative principals and the ability to work together in a unifying capacity regarding AG related issues. I respect and admire his assertiveness to always improve in areas that need attention. Triston is a proven leader"- State Representative Greg MacMaster.
If you have any questions or comments please contact Triston directly at: 231-631-6659 or email him at: tristoncole@gmail.com