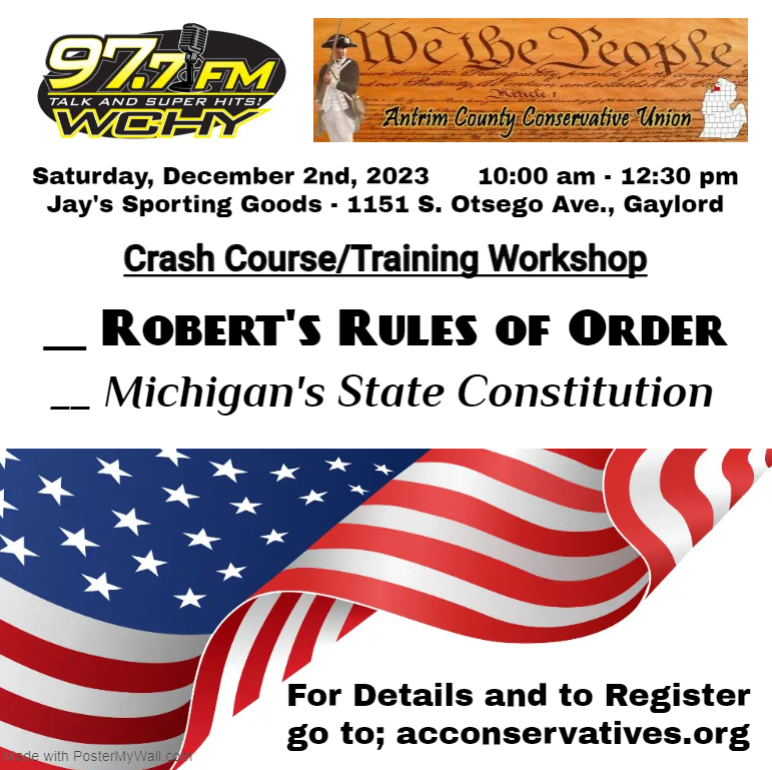 DEADLINE TO REGISTER

;

Saturday, November 18th, 2023 at 5:00 p.m

. (Materials need to be ordered and are included in the $35 cost).
Come and get trained on Robert's Rules of Order, which is the 19th Century para-parliamentary protocols that every elected board/commission and Fortune 500 corporations use to conduct their meetings.

This crash course/training workshop will educate you on these "Rules" that
must be followed

in order to run productive meetings and to arm you with the information to hold organizations and boards accountable.

To register, simply go to the top right side of our website;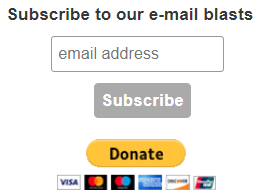 SIMPLE AS 1-2-3


1. Subscribe to our email blasts.
2. Click on the Yellow Donate Button
3. Donate $35.00 for each attendee

NOTE; Price includes the Robert's Rules QuickStart Guide Book,
and a six (6) page laminated QuickStudy reference guide.

Link to Robert's Rules QuickStart Guide Book

Link to Robert's Rules of Order QuickStudy Guide

A copy of Michigan's State Constitution (compliments of State Representative – Neil Friske – 107th House District) will be provided and will be used as part of the training.

LOCATION; Jay's Sporting Goods
1151 S. Otsego Ave, Gaylord, MI
(Door will open at 9:30 am to check in.
Please enter at the Headwaters Conference
Room Entrance Door)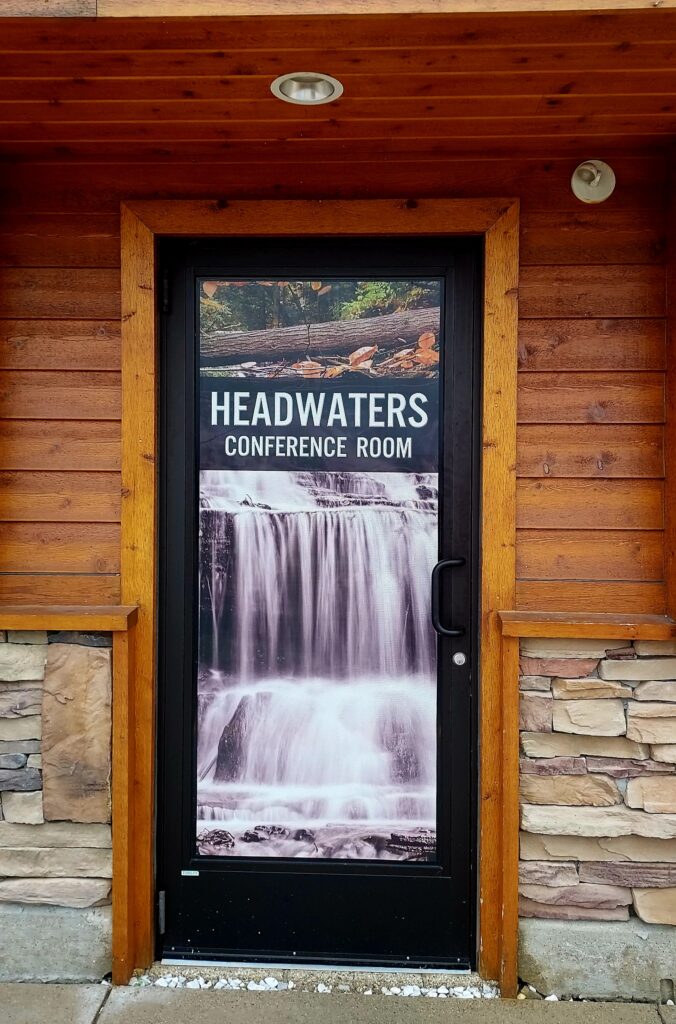 Bottled water and Friske's Apples will be provided. Feel free to bring your own lunch and/or snacks, to eat during the class.

Additionally, be sure to bring a pen (and reading glasses if needed).